Tourism Service of the Government of the Brčko District of Bosnia and Herzegovina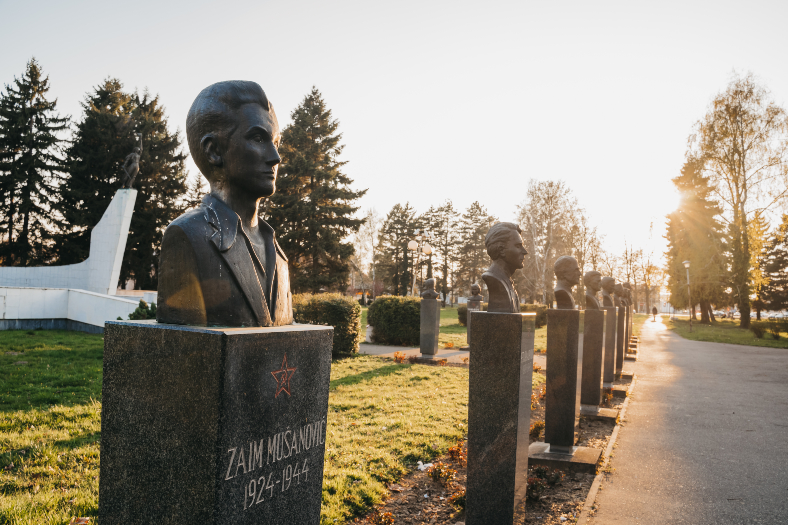 The Partisan Memorial Cemetery was built in 1964, covering an area of 4,541 square meters. The cemetery is located in a park near the Ficibajer picnic area. In the memorial ossuary can be found 438 stone tombs and the remains of Brčko's partisans killed in World War II. The tombs are enclosed by a stone corrugated wall and a four-part stone relief depicting, by sequences, the Brčko's National Liberation Movement.
The cemetery was devastated in the last war. Several stone slabs have been broken on which the names of the victims have been inscribed.
The Partisan Memorial Cemetery serves as a testimony to the great contribution of Brčko and its surroundings areas to the liberation struggle in World War II. In 2008, 17 busts of folk heroes and organizers of the uprising in this area were restored.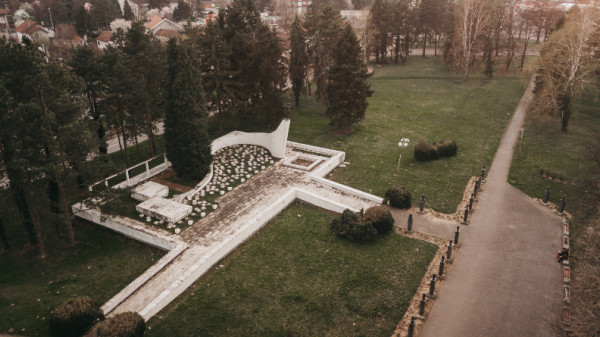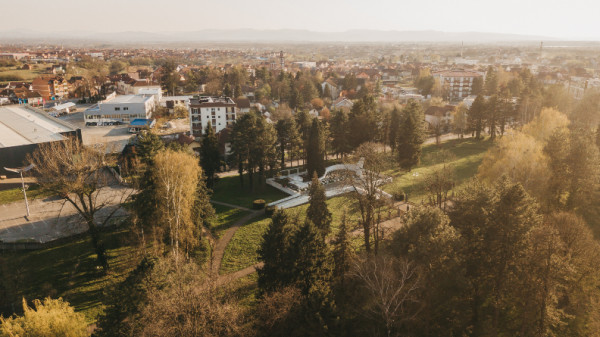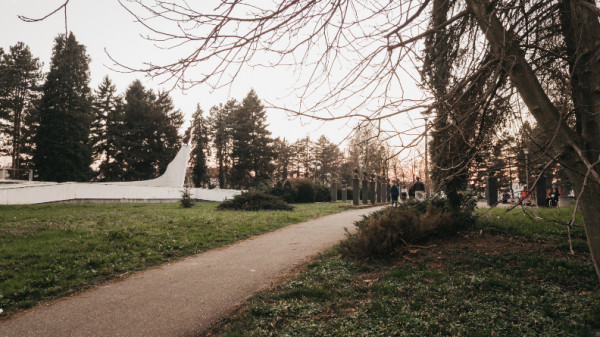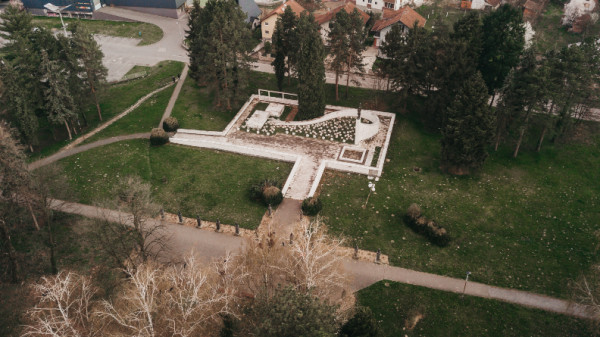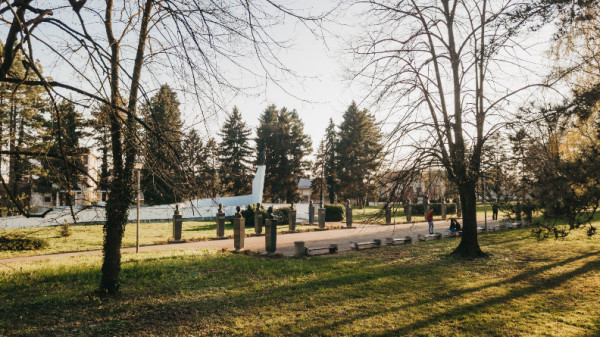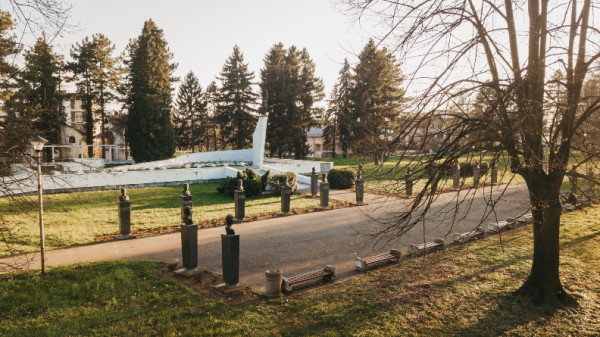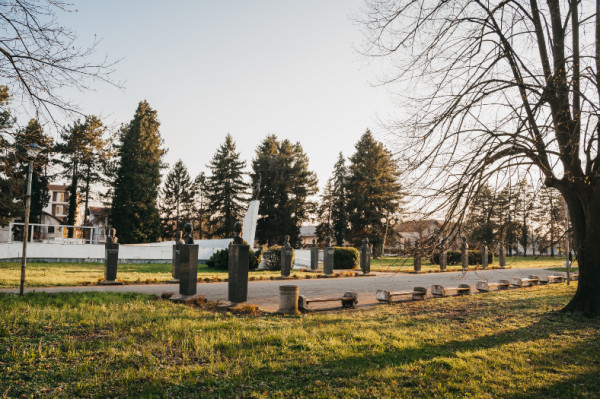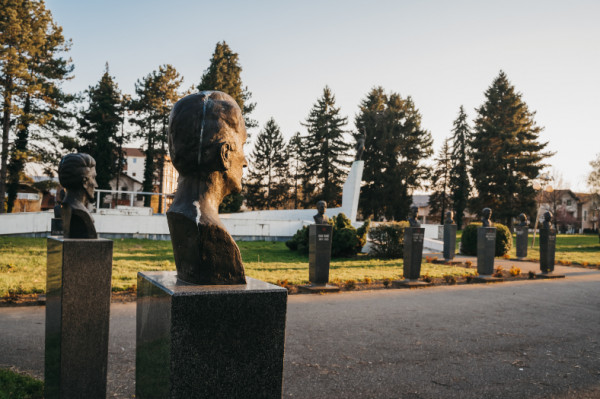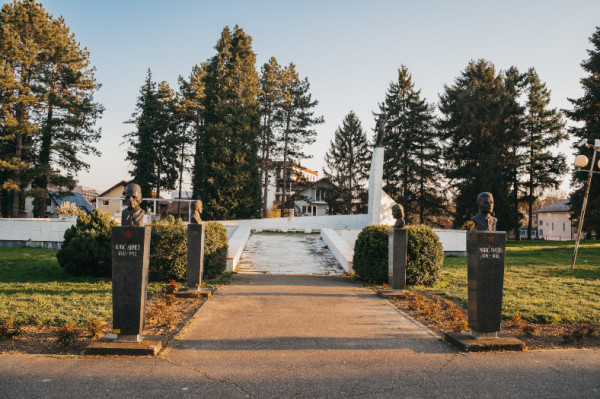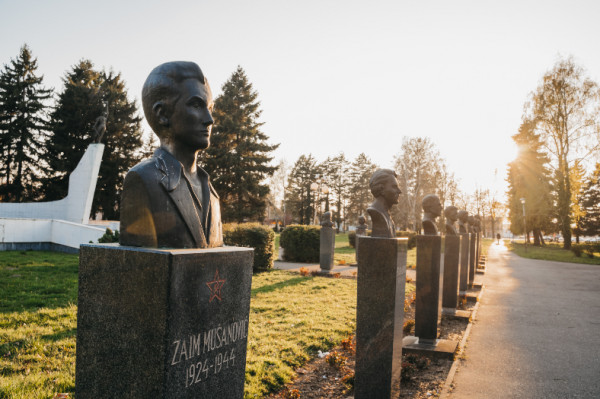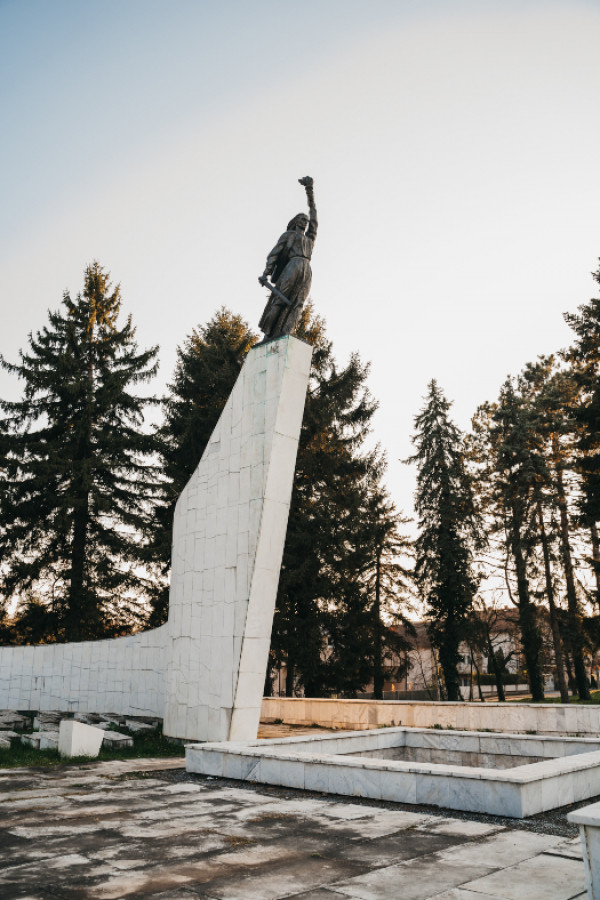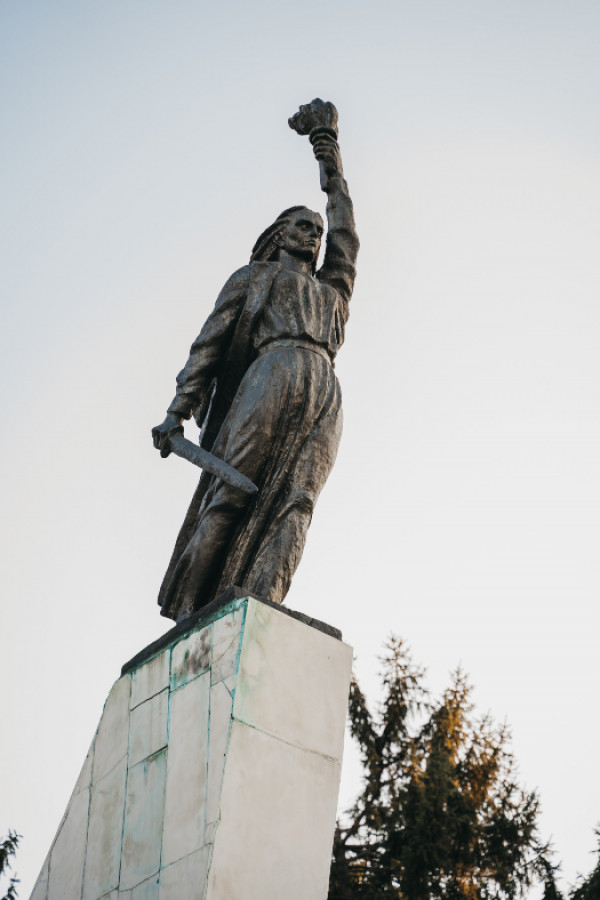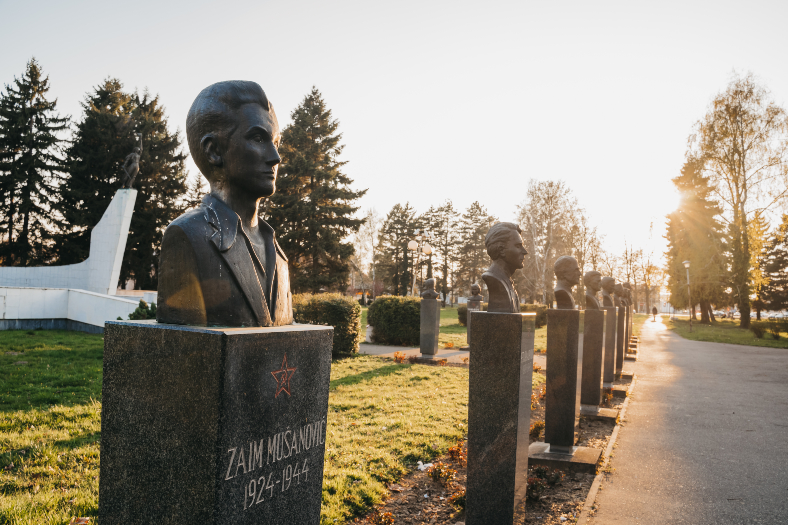 Партизанско спомен гробље